Dealer Locator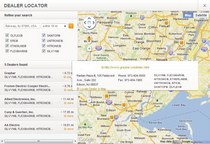 LAPP strives to address customer needs both technically and regionally. This is why our products are sold thru a large network of authorized distributors that can provide the highest level of expertise and customer support that you come to expect.
For a list of distributors near you, simply enter your zip code or city/state.
If you would like to become a LAPP Distributor, please call 1-800-774-3539 or email us sales(at)lappusa.com.