Rewards & Benefits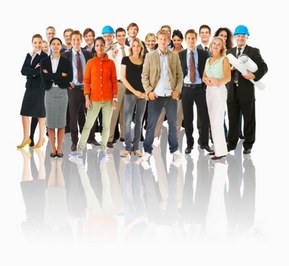 Welcome to the Lapp Career Center, your resource for employment opportunities.
Headquartered in Florham Park, New Jersey, the Lapp Group NA is a wholly-owned subsidiary of Lapp Kabel (U.I. Lapp GmbH). The Lapp NA is responsible for the manufacture, sales, service and marketing of Lapp Kabel products in the United States, Canada and Mexico.
Here at Lapp NA, we are looking for talented, energetic, and dedicated individuals to join our diverse team and ensure the success of our many brands: ÖLFLEX®, SKINTOP®, EPIC®, UNITRONIC®, HITRONIC®, ETHERLINE®, SILVYN® and FLEXIMARK®. Our employees are the key to our success, and we are committed to support each individual in fulfilling his or her potential.
The Lapp NA prides itself in providing a great place to work. Competitive benefits and compensation package, career advancement opportunities, recognition and rewards programs, work/life balance all make the Lapp NA a top employer in the wire & cable industry.
We invite you join the Lapp family and be part of our future success.
At Lapp we understand the importance and long-term advantages of offering competitive benefits including programs, services and resources to help our employees achieve a healthy balance at work and in life. Below are some of the rewards and benefits all Lapp team members can enjoy:
Retirement Savings and Investment Plan
Lapp offers a competitive 401(K) savings plan with a generous company match to help your retirement savings grow. Our plan includes a wide choice of Investment Options so that you can choose an investment mix that best meets your time horizon and personal tolerance for risk.
Health Benefits
Lapp offers competitive choices for valuable health care coverage including a Preferred Provider Organization (PPO) medical plan and a Flexible Spending Account (FSA) medical plan.
Dental & Vision
Lapp offers very affordable dental and vision for Employees and their families.
Life, Accident, and Disability Insurance
Lapp provides basic life insurance, accidental death & dismemberment insurance and business travel accident insurance at no cost to employees. Employees may also elect to purchase supplemental life insurance, personal and family accident insurance, long term disability insurance, and long term care insurance at favorable group rates.
Vision, Legal Services and Auto and Home Insurance
Lapp provides access to these benefits at group discounted rates through convenient payroll deductions.
Employee Discounts
Lapp provides access to significant discounts on national and local brand name merchants.
Tuition Assistance Program
To encourage professional development, our company offers a tuition assistance program to eligible employees who complete job-related courses.
Benefits described above are U.S. specific. Outside the U.S. Lapp provides its employees with benefits applicable under country law. Benefits eligibility and plan provisions for employees covered under a collective bargaining agreement are specified in union contracts. Benefits and policies are subject to change.