EPIC® Industrial Connectors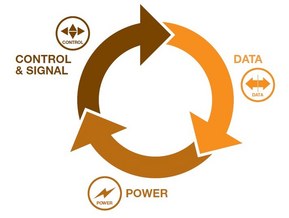 LAPP's EPIC® Industrial Connectors work to provide solutions for all connectivity needs. Whether the application be power, control, signal or data communication, EPIC® connectors offer performance you can count on. EPIC® connectors provide secure and reliable electrical connections for a variety of Industrial OEM Equipment and Factory Floor Automation Systems.
EPIC® connectors excel in applications where flexibility, reliability, and durability are key. LAPP Industrial Connectors host advanced technology that relieves strain, guards contacts from external damage, and insures a stable mount.
Machine buyers expect to operate their manufacturing and assembly lines without interruption. In large factory operations, even brief downtime can cost hundreds of thousands of dollars in lost production. Connectors provide cost-saving, plug-and-play modular units that can be up and running quickly in automated systems. Connectors also make machines easy to ship quickly, install and maintain. And quality connectors resist harsh industrial conditions to create solid connections – all key selling points for any machine builder, and key savings opportunities for machine operators. These benefits more than offset the higher initial costs associated with connectors compared to hardwiring.
Benefits of using connectors:
Installation time savings
Reduce maintenance downtime
Secure electrical connections in harsh industrial environments
Properties:
Wide variety of design including rectangular, circular, pin & sleeve.
Metal and high-impact plastic construction for durability.
Utilize silver or gold plated contacts.
All housed in environmentally sealed enclosures.
Protects from dirt, water, and other fluids.
Positive vibration protection.