LAPP North America Welcomes New CEO Jay Lahman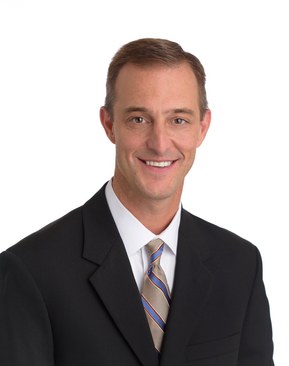 FLORHAM PARK, NJ - Effective July 6, 2020 - LAPP North America announces the appointment of Mr. Jay Lahman as Chief Executive Officer. Jay will be responsible for the North American region which includes LAPP USA, LAPP Canada, LAPP Mexico and LAPP Tannehill. He will report directly to LAPP's Chairman of the Board of Directors Lapp Holding, N.A. Inc. – Mr. Georg Stawowy.
Mr. Lahman has an extensive background in the industrial environment and nearly 25 years of experience across the cable industry including: electrical, industrial, utility, OEM, data communication and specialty markets. For 14 years Jay led business transformation and growth through progressively expanding scope and leadership roles within General Cable - US. He also served as Vice President & General Manager for General Cable - Europe located in Barcelona, Spain, where he led a multi-cultural team in developing and executing strategy and talent development across 4 market segments, 7 sites and 2,800 employees.
He began his early career in a variety of sales, product management and marketing roles at Belden Wire and Cable, Thomas & Betts, and ADC Telecommunications and prior to joining LAPP, Mr. Lahman served as Senior Vice President of Electrical Raceway Sales, at Atkore International and was responsible for developing strategic programs to promote sales growth and customer satisfaction, while driving earnings, growth and cash flow.
Jay has a record of success in developing strategies that create value and secure customer loyalty, drive business growth and promote operational excellence while increasing employee satisfaction. LAPP will benefit from his broad leadership experience combined with the strategic ability to review and provide orientation for the future growth of our organization.
Adding to LAPP's already high level of energy and momentum building in North America, Jay will be delivering the leadership and direction necessary to keep our team and business moving forward.
We are excited to welcome Jay aboard and look forward to him joining the LAPP family!
///
LAPP North America expertly manufactures robust industrial cables, connectors, glands, custom cable assemblies, and industrial communication solutions to help manufacturers automate and future-proof their factory floors. LAPP's US headquarters is located in Florham Park, NJ with a 130,000 square foot state of the art manufacturing plant, including an in-house UL (CTDP) & CSA (SMTC) certified laboratory to ensure the highest quality industrial cables available in the market today.
Since 1959, LAPP has grown to 4,650 employees operating around the globe developing, manufacturing and selling more than 40,000 products. With 18 production sites, 44 company-owned sales companies, more than 100 international offices, and worldwide headquarters in Stuttgart, Germany, LAPP is everywhere you need us to be.