Keeping Cool with ÖLFLEX® CONNECT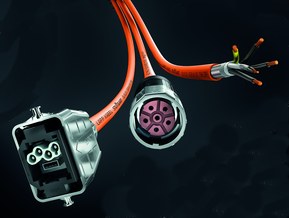 When a major North American heating, ventilation, and air conditioning (HVAC) solution provider began designing a new cooling system for a social media company's large data centers, they contacted LAPP NA for help with cable requirements. Our ÖLFLEX® CONNECT group brought their vast experience and expertise to bear on the custom cable solution challenge. They worked with customer engineers to create a collaborative design that met the unique requirements of the new, state-of-the-art cooling system. The resulting custom solution cable assemblies are being built at LAPP's US-based Florham Park, New Jersey facility.
These cable assemblies will be part of cooling systems created for the global social media company's new data centers in several international locations – each presenting local resource and climate challenges. As organizations develop new ways to leverage data for improved efficiency and business expansion, data centers like these will proliferate around the world. ÖLFLEX® CONNECT will remain a valued partner to companies requiring custom cabling solutions for complex applications in challenging environments.