Plant Construction & Engineering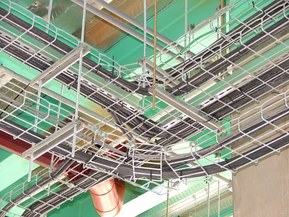 For industrial plant development and expansion, LAPP offers a wide range of multi-conductor TC tray cables, as well as Ethernet cables and custom cable assemblies—all of which deliver greater flexibility, easier routing and superior oil and EMI performance.
For tray applications, we also offer TC-ER rated cables, which comply with the crush and impact requirements of metal-clad cable. TC-ER rated cables, such as our ÖLFLEX® TC 600 and ÖLFLEX® Tray II cables, are ideal for:
Industrial and commercial applications
Cold and hazardous environments
Control and power
Machine tools or factory installation
By using TC-ER cables, you can install your cabling faster and even eliminate the need for conduits—reducing material and labor costs without compromising installation quality.
The products listed below are recommended for tray applications: