Material Handling
Connectivity In Motion...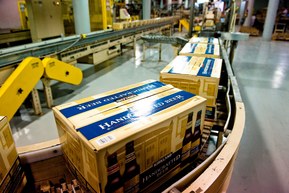 The evolution of the material handling industry is reaching an incredible pace. E-Commerce and an ever changing workforce is pushing traditional bulk handling technologies into becoming more highly advanced and automated. These new efficiencies demand a supply chain that fits short project timelines and ensures problem free installations and power on dates. 
Whether it be conveyors, robotics, automated storage and retrieval systems or pedestrian bridges Lapp is the preferred manufacturer and supplier for plug and play technologies requiring "connectivity in motion". And with both a regional to global footprint, we are where you are!