Career Center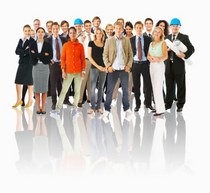 Welcome to the Lapp Group North America Career Center, your resource for employment opportunities.
Headquartered in Florham Park, New Jersey, the Lapp Group NA is a wholly-owned subsidiary of Lapp Kabel (U.I. Lapp GmbH). The Lapp Group NA is responsible for the manufacture, sales, service and marketing of Lapp Kabel products in the United States, Canada and Mexico.
Here at Lapp NA, we are looking for talented, energetic, and dedicated individuals to join our diverse team and ensure the success of our many brands: ÖLFLEX®, SKINTOP®, EPIC®, UNITRONIC®, HITRONIC®, ETHERLINE®, SILVYN® and FLEXIMARK®. Our employees are the key to our success, and we are committed to support each individual in fulfilling his or her potential.
The Lapp Group NA prides itself in providing a great place to work. Competitive benefits and compensation package, career advancement opportunities, recognition and rewards programs, work/life balance all make the Lapp Group NA a top employer in the wire & cable industry.
We invite you join the Lapp family and be part of our future success.